Oh me oh my…
Posted On April 17, 2009
These weeks have been flying by me. With working on the house, thinking about the garden, spending time with friends and family, and just random other stuff that I can't even think of, my days have felt really packed. I find myself wishing for a little break, but then when I actually have one I just end up finding something to do. So. This is life. It's good. And I was worried about what I would do now that I'm not watching John. Ha.
I'm in the middle of another doula training. This is for a non-profit organization called Doula's Care. I will talk more about it when the training is finished (I go all day tomorrow), but I'm feeling really good to be involved in this program and I just think it's important work. So, I'm a little nervous, but I'll be hopefully attending births soon! I'm really glad to have my sister doing this with me. Hopefully we can be a good team and make it work well in terms of back-up and childcare and whatever else may come up. I think one of my worries about this kind of work is how on-call it is. I mean, I could get called at 3am and then who knows how long I might be gone. It's good though, I'm sure I want to do it. I guess it's a trade off, I'll get to spend weeks without anything to do but be home with my kiddo and do what I do, but then a birth may take me away for many hours. I can't imagine how it must be for my midwife/doula friends and how they make it work! I should pick their brains soon.
This is our new reading chair. We got it at the thrift store for $15, and I love it. It's so comfy and sturdy with room for a mama/papa and a couple of kids. Yes! Vera is just starting to really look at books without wanting to eat the corners off, so this is an exciting thing for us. I have amazingly fond memories of my mom reading to us every night. So many books I want to read her. So many children's books that I would love to read again, but I never find a good reason to because I always have other books in line. Grown-up books. Anyway, I have always struggled with finishing books. I'm always reading a few things at a time, and sometimes I finish something, but mostly I just graze. I just wish I could commit! I'll have to remember to work on that… I'm hoping that when Vera is a little older and I can move on to bigger books that I'll get some practice with that. Accountability!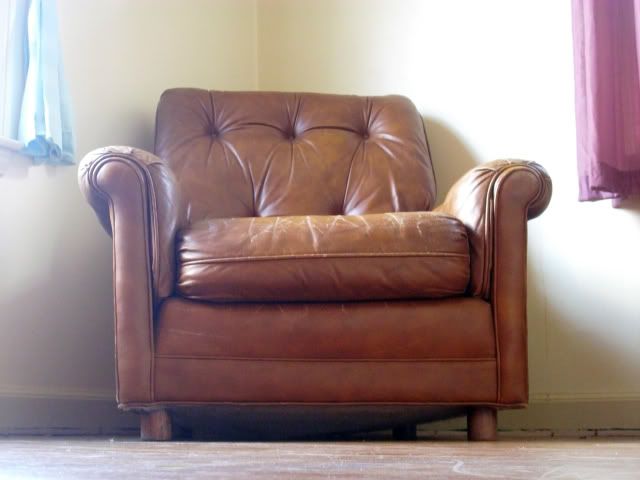 Right now I'm reading a book about John Woolman. He was amazing. Just incredible. I have lots to share in the way of things I've been inspired by lately, but I fear I don't have the energy to really get it out the way I'd like. So, we'll just have to look at babies…
This morning Vera took this big bear out of the give away box and took off it's little Christmas hat and put it on her head. She squealed with delight, over and over. We just laughed and laughed at her, and she kept laughing and squealing. It was awesome.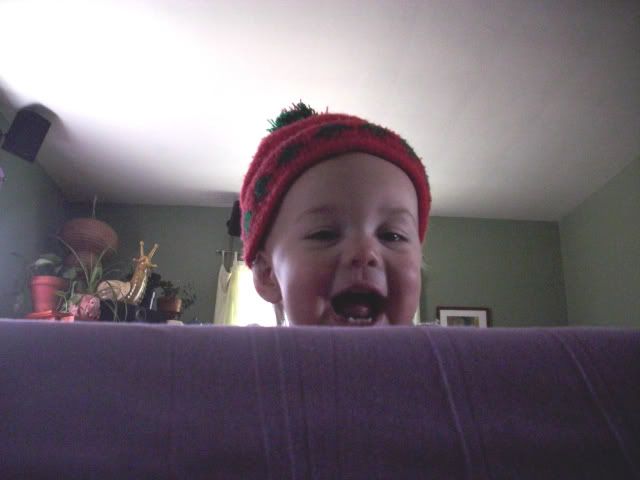 This is the trench Jeff dug to run electricity out to the garage for his shop. He dug that trench in probably 2 hours, total. Anyway, he's been so excited to have electricity out there, and will often just say "I'm so excited!" and I'll say "Oh, why?" and he'll reply "ELECTRICITY!!!"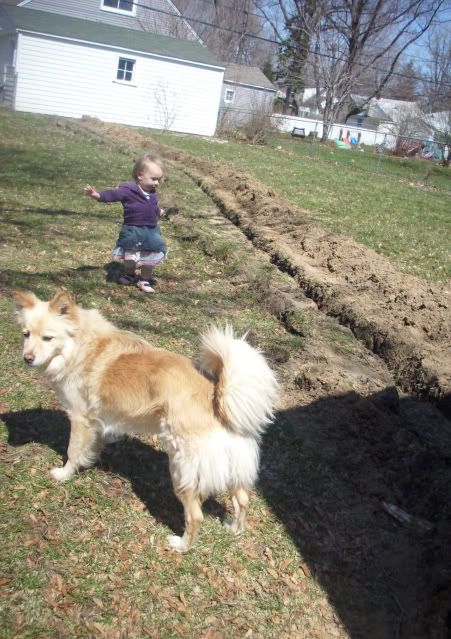 I've decided on the garden design. Down the middle of the yard will be an hourglass shape of grass, and filling in all the space from the edges of the hourglass to the fence will be garden. This way we can have some space for dog/kids to run around, but still get a fair amount of growing space in there. Now I just have to try to plan what to grow! That's been hard to motivate for, just because there's still so much to do!
My parents had us over last night with my two sisters (it was my little sister's 19th birthday!) and Tuula. They put together this little cedar house for the babies, and it couldn't have been a more perfect day to introduce it to them. My parents are definitely well on their way to becoming the Coolest Grandparents Ever ™. It's fun to watch my parents have so much fun.
Little Tuula, not so little anymore. She'll be 2 on Sunday.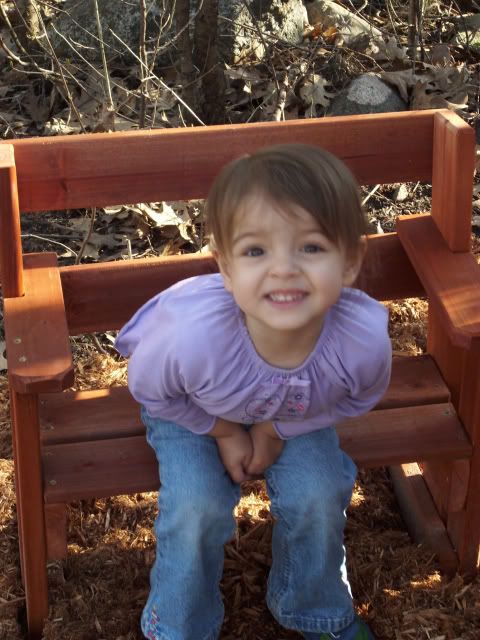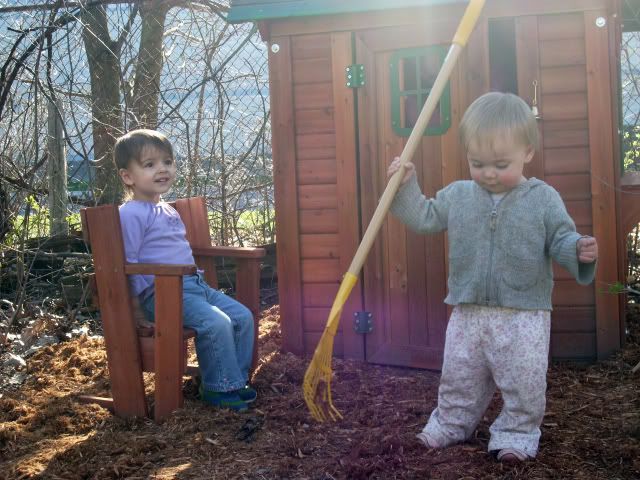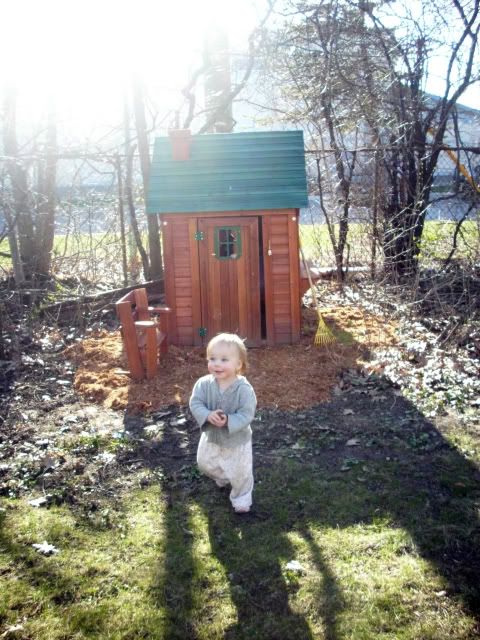 I mean, seriously. The cute. The cute that could simultaneously save the world and also strike me down dead without warning.