House update, end of January.
Posted On January 25, 2016
There hasn't been much time for writing, but when we started this project I felt determined to document it here for us to look back on. Every minor detail- the first stake in the ground, the foundation, the first walls being framed… those details are special and each small stitch in this house feels meaningful to me. It's silly, I guess, but I want to remember it all. I want to remember the hot bright day that we put up that ridge beam, and the cool fall days when we attached siding, and the cold winter days where we wore face masks and stuffed pink insulation into the wall cavities while we listened to the radio.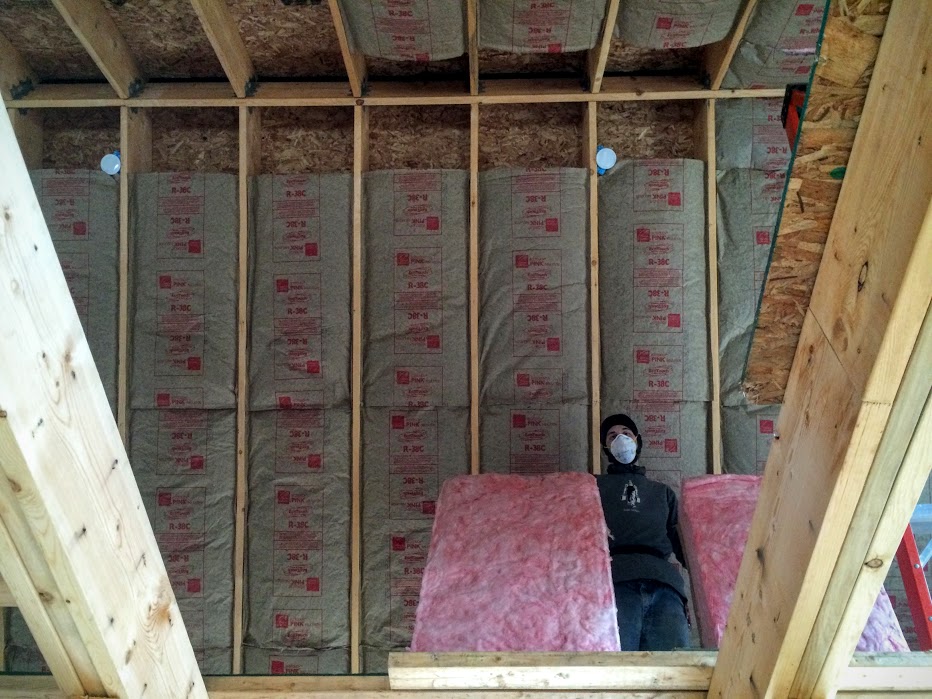 We are hoping we've got one month left to go. One more month, then we move and we can start this new phase of our lives. Here's what's been going on for the past month: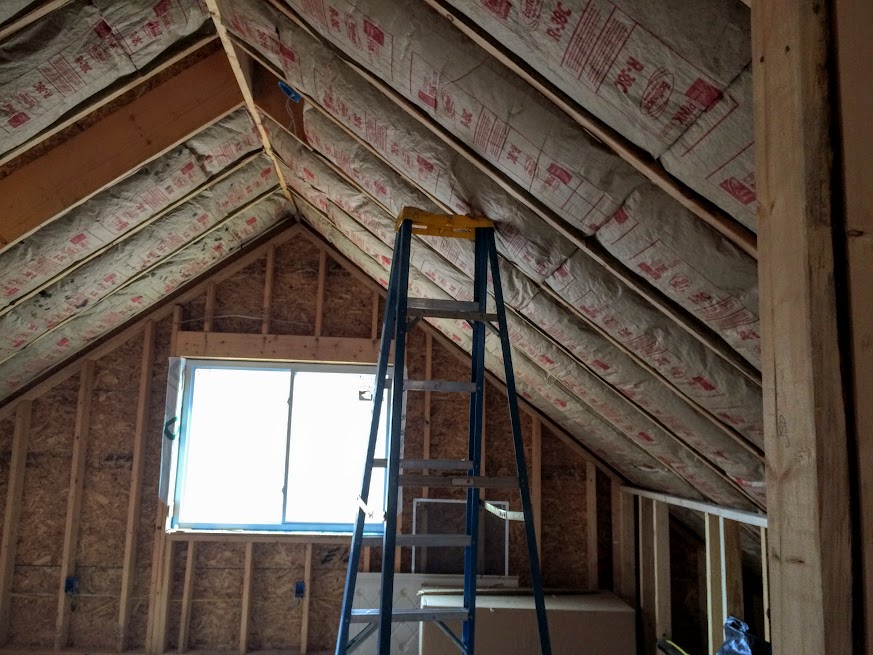 We started the insulating process with the ceiling. We had to wait for approval for the walls until we passed the framing/rough mechanical inspection. Thankfully Jeff is so on the ball that we got approval for the walls in no time.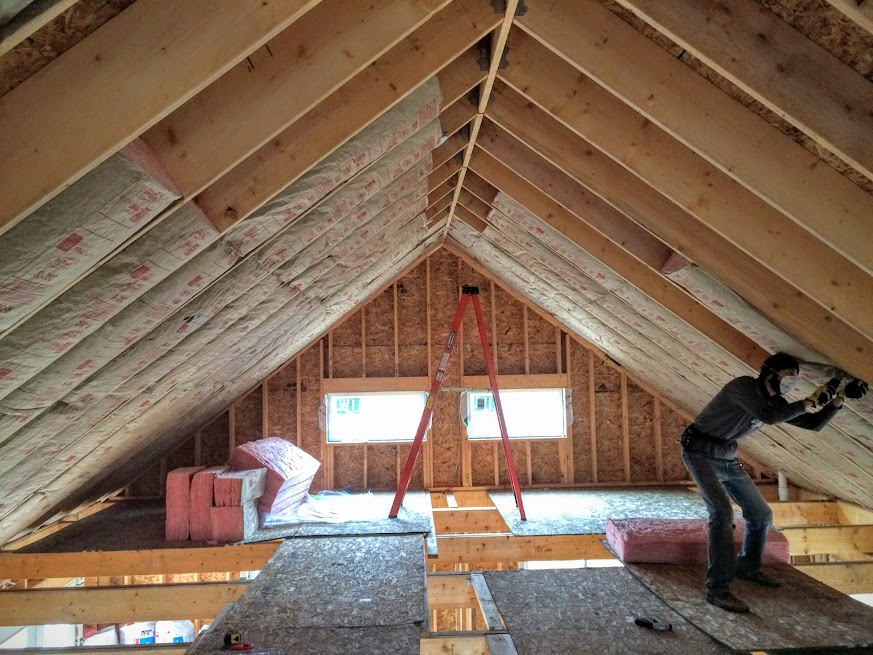 Anyway, insulation was simple and went in fast. We plugged away at it, and then Jeff found us a giant fridge on craigslist, which rounded out our appliances. We've spent so little, all told. Our loan contact commented one day about the dwindling funds available and said something along the lines of "I heard you don't even have drywall up yet! You only have this much left!!!" and we were like "yeah, it's cool, we know." Cuz free stuff, and doing the whole thing yourself. I do want to talk more about the nitty gritty money/access/how-the-heck-do-you-pull-this-off stuff at some point, because I do have thoughts, but probably after we're all done. Anyway, I'm very excited to use this fridge.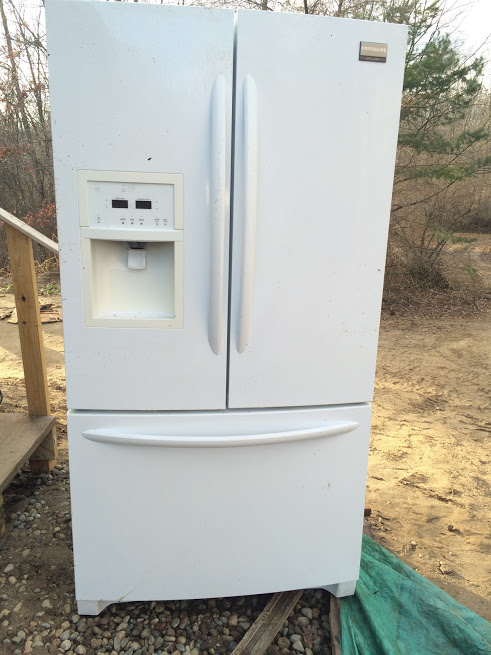 Jeff also started on plumbing. We went back and forth on using copper or plastic, and it turns out they are both horrible environmentally (although copper a little moreso! I wouldn't have guessed), and health-wise it actually seems like the plastic is less controversial. So, we went with mostly plastic since it was cheaper anyway, and we'll just continue to filter our drinking water. Getting up close to a lot of this building stuff has lent me a lot of insight about how crappy it all is and how stuck we are. I mean, there are better less-toxic options out there but half the time you're not even allowed to do it and the other half it's prohibitively expensive. I'm not complaining, but I do have a new perspective about these things.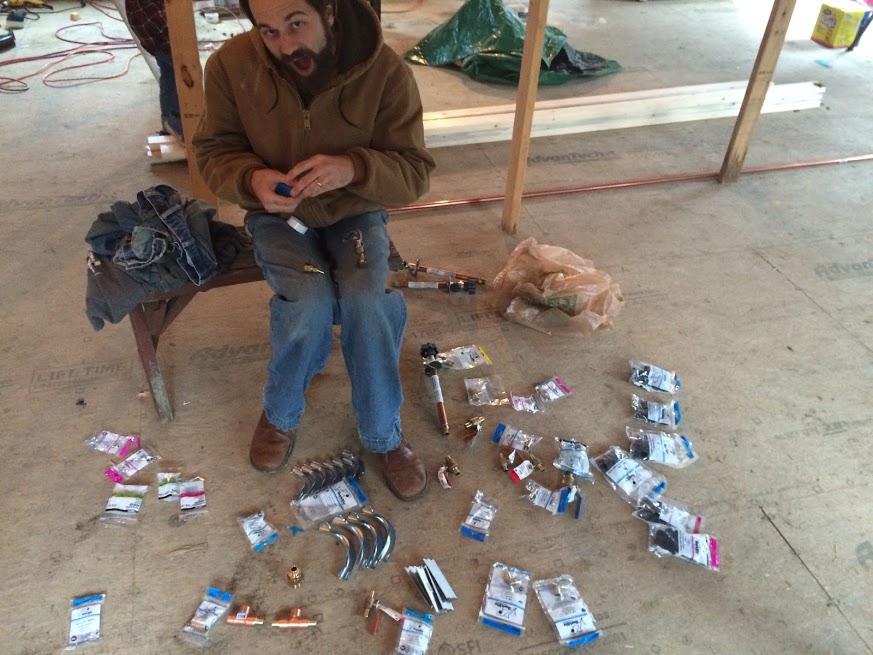 One of the reasons we failed our rough framing inspection was the fact that one of the stairs off of the landing was too close to a beam. Even though everyone cleared it walking up the stairs, it didn't reach the townships minimum height requirement.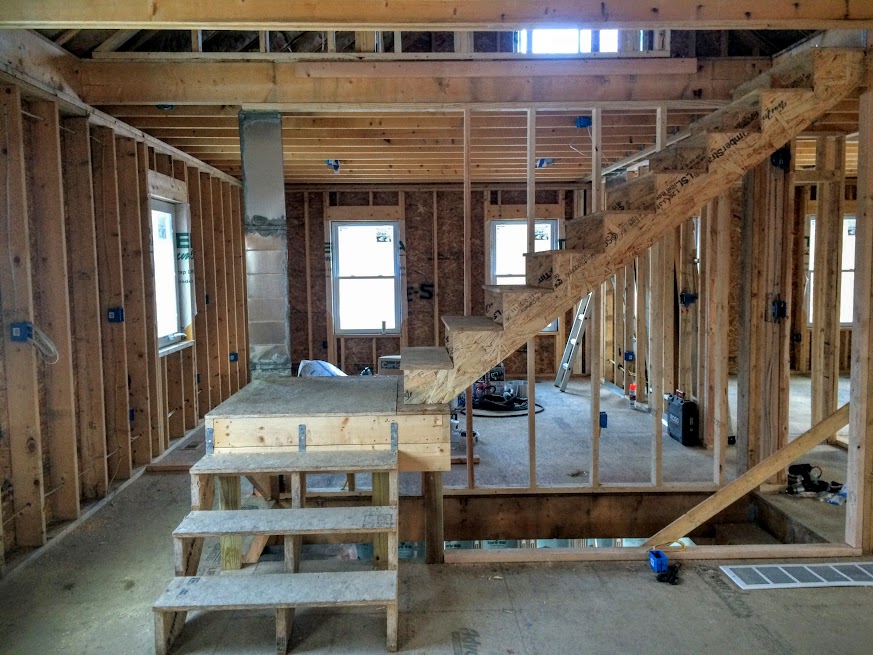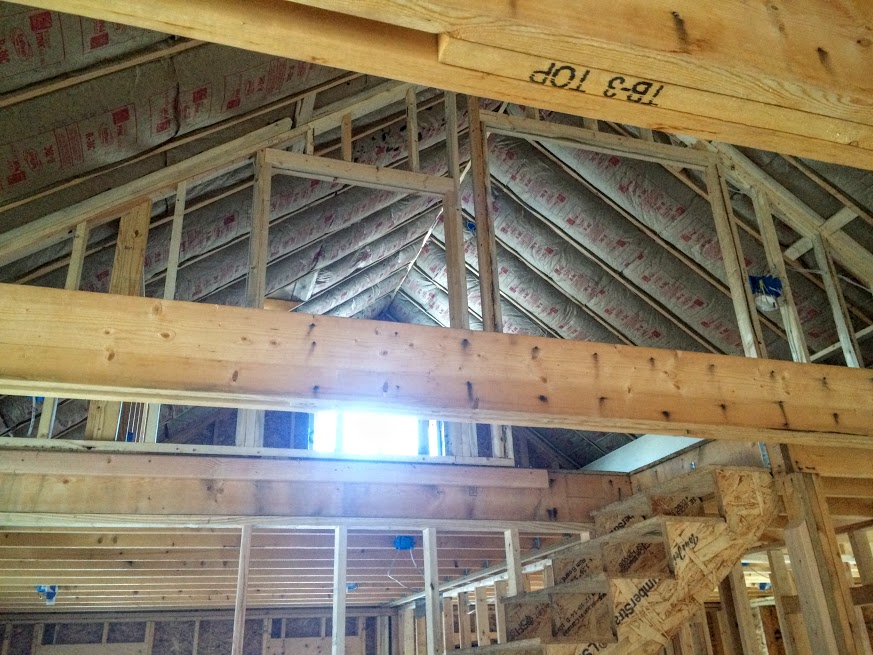 So the stairs had to be redone without the landing, straight down. We're happy with them, and Jeff got it done really fast!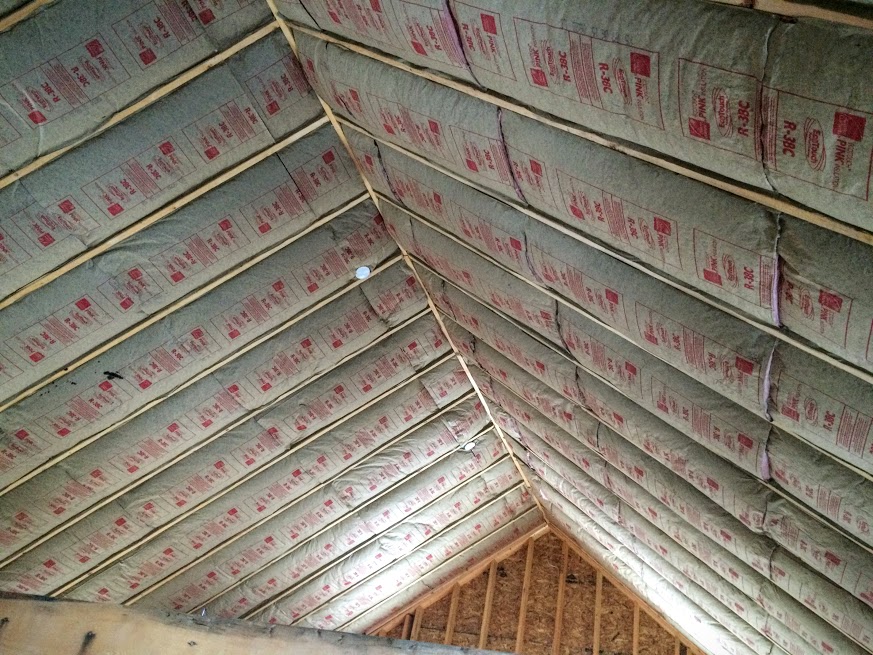 It was around this time that Jeff started getting aches and pains and had to rest. He's hurt his back and shoulder and been generally sore. We got him a massage and he's tried to rest, but mostly we just have to push through. Thankfully we keep getting such good help! And I do what I can to help.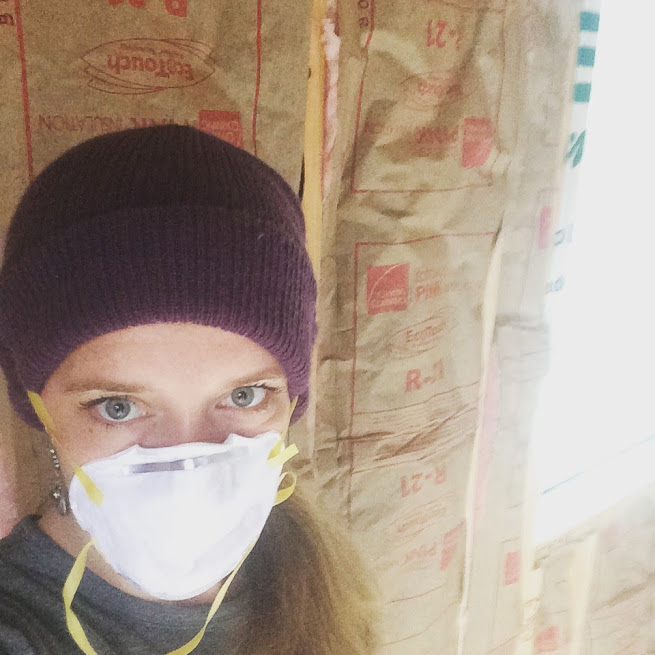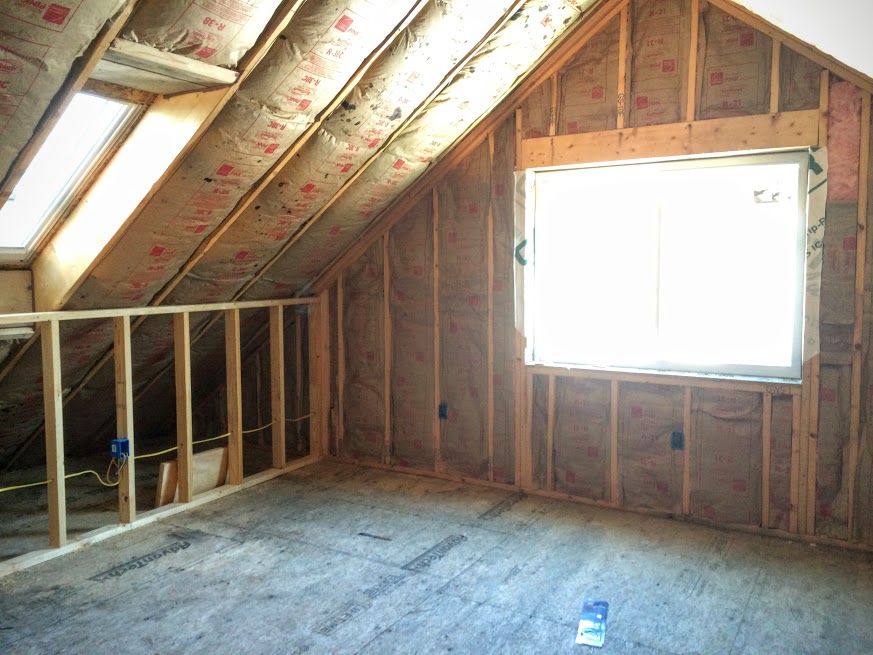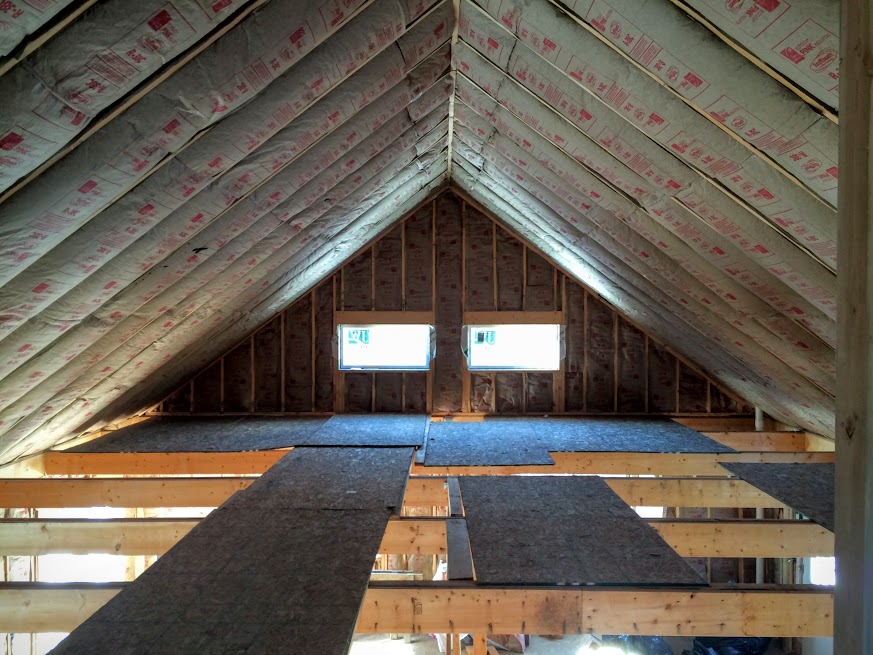 We finally got electricity too! Which came just in time for really cold weather, so we can run the furnace now without relying on the generator.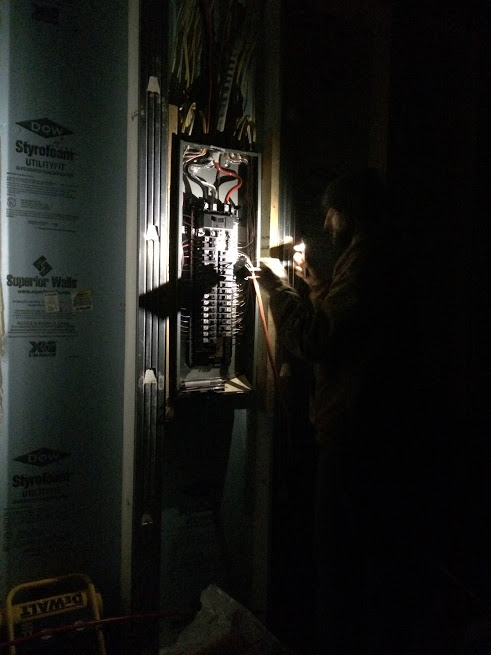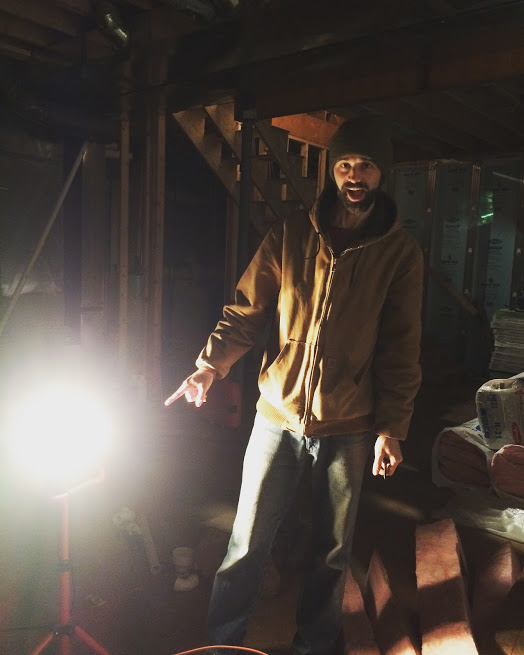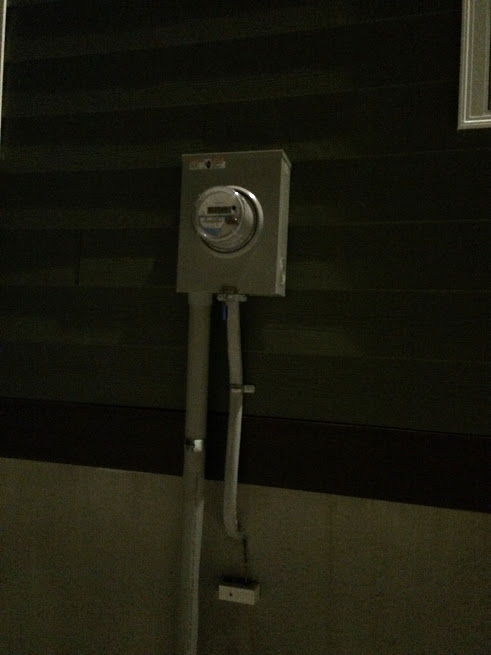 Next came drywall! That's what we're working on now. Jeff is almost finished with the hanging of it, and I'm doing all the mudding. I'm getting the hang of it, and I'm pretty content with it being imperfect. At this point I figure any imperfections will be endearing and remind us of this process.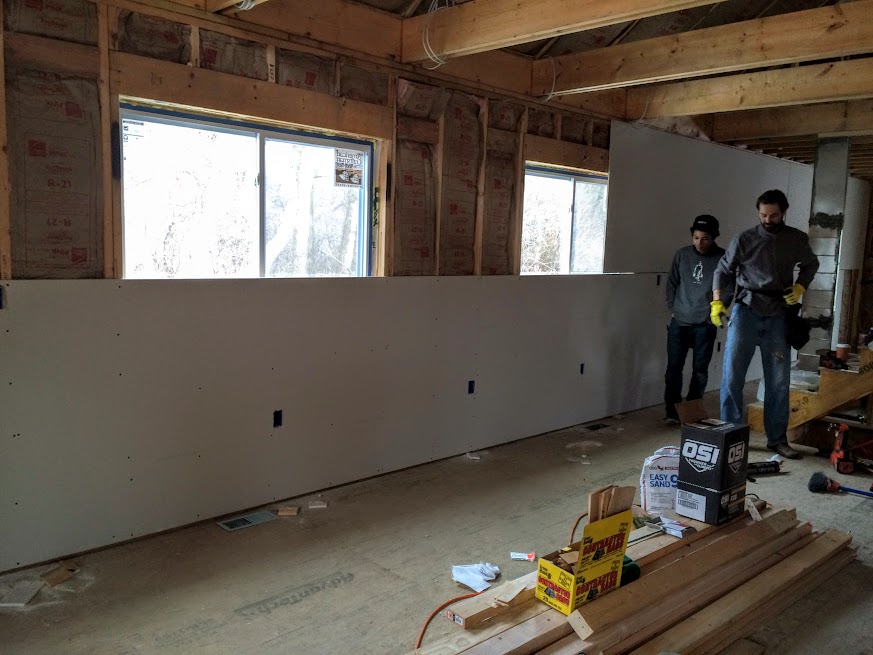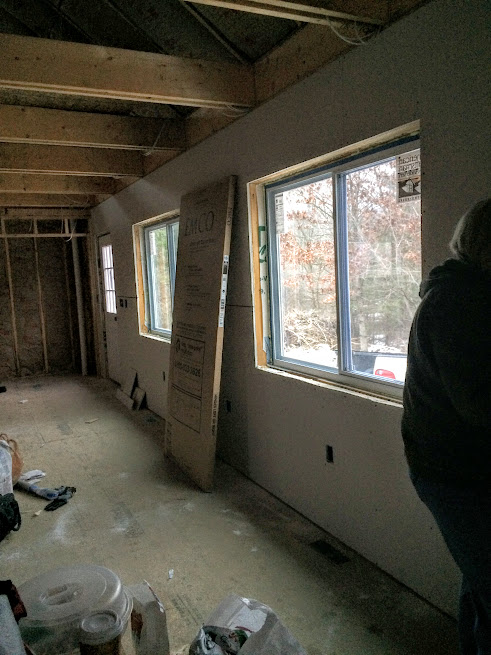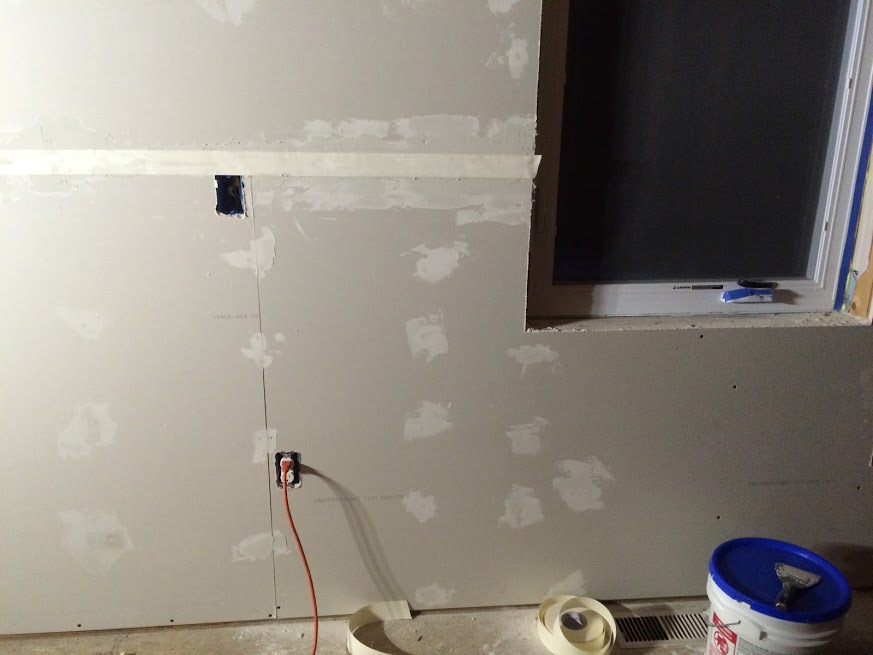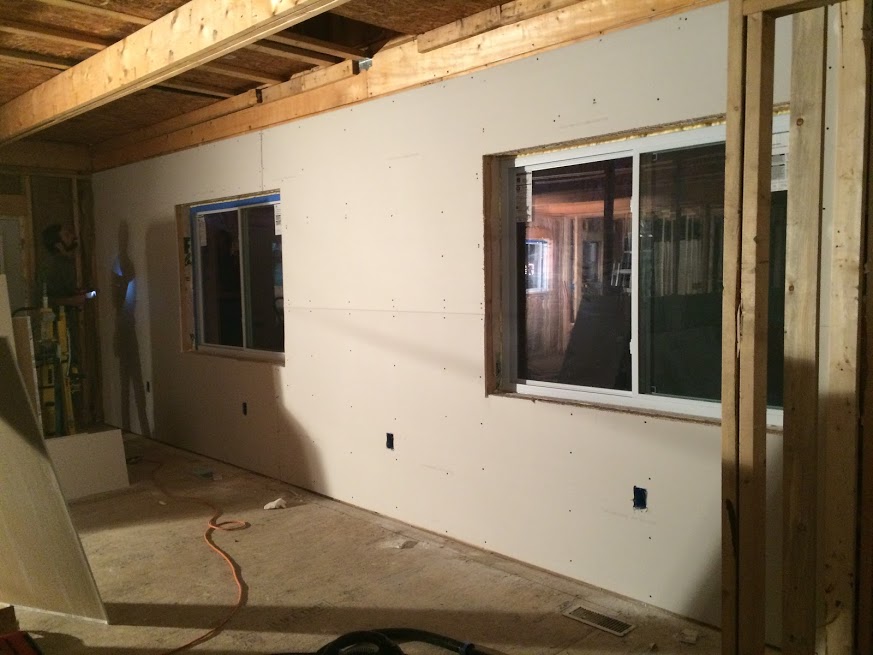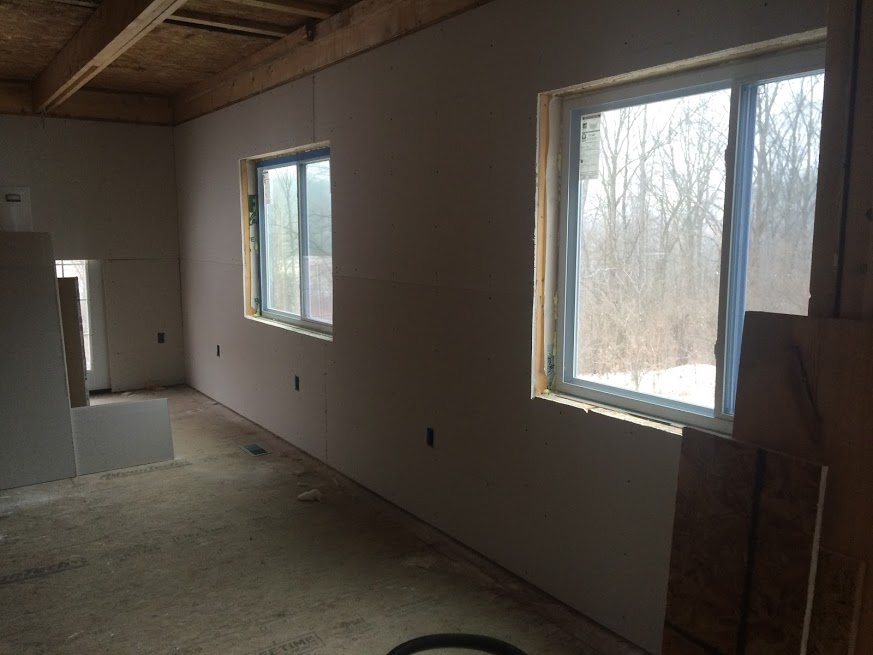 Jeff's got this cool tool that allows you to cut out doors and windows and outlets without harming them. You basically trace them out after you've screwed the drywall up. Fun!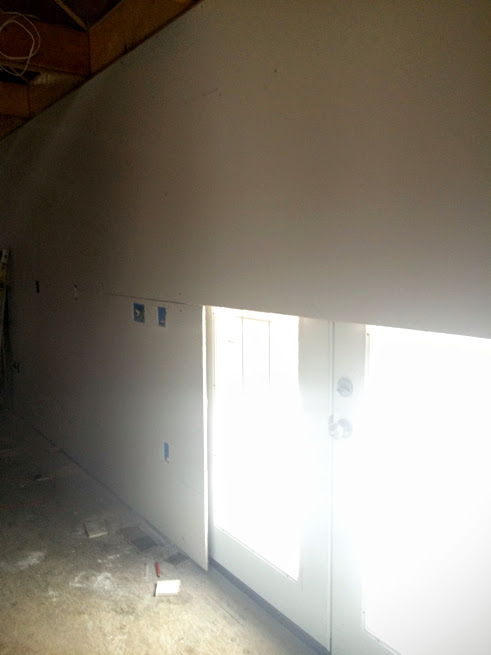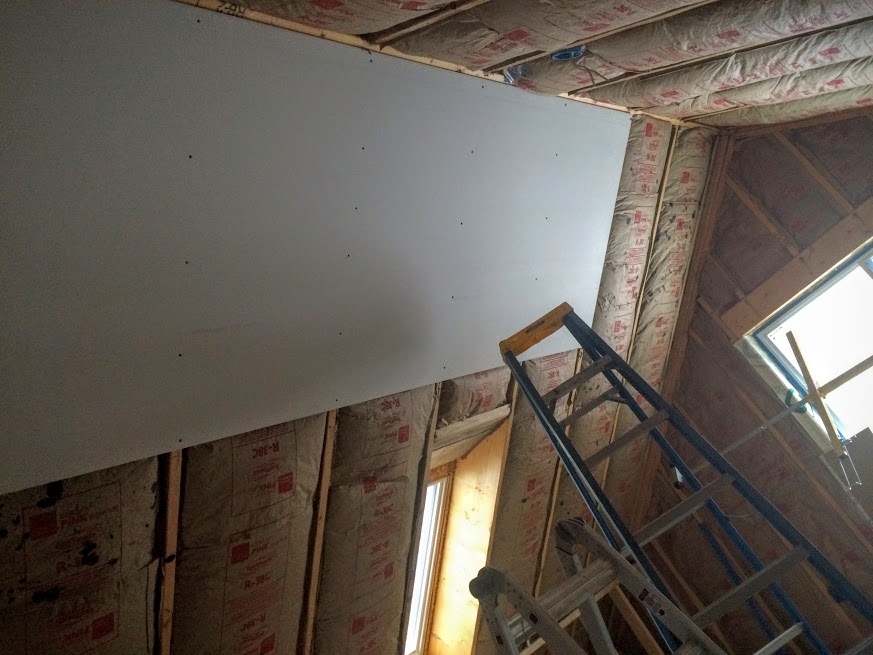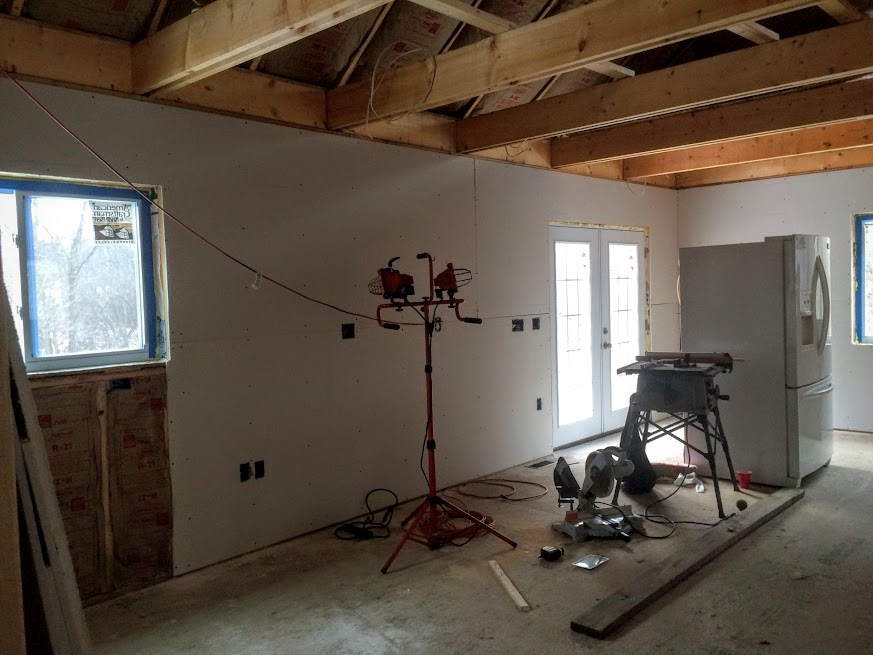 Our loft getting drywalled! It's strange to see the walls coming together. Always a new level of "real" with each layer.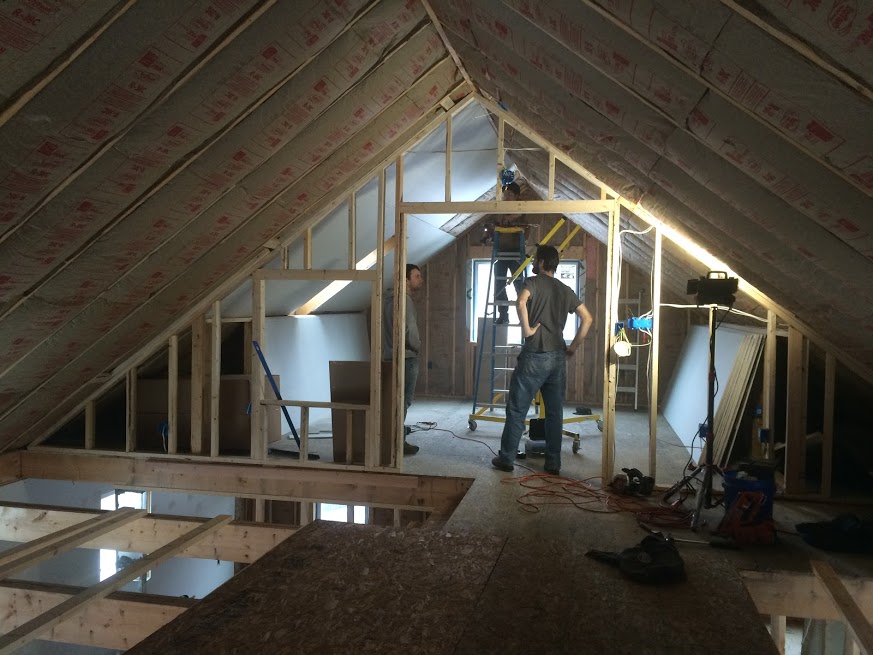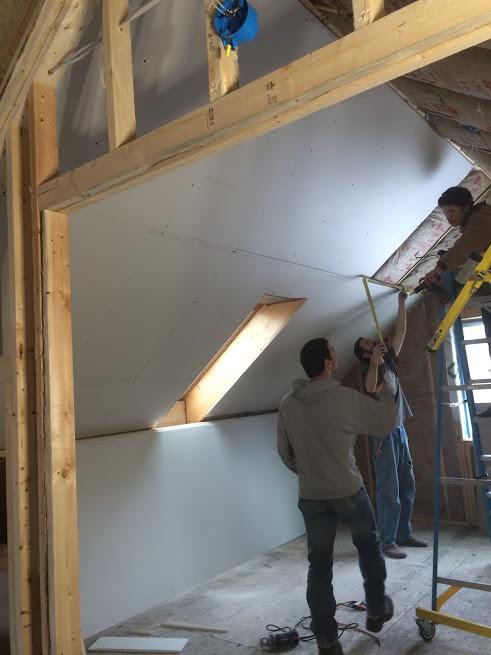 This is our front closet. It's my testing spot for mudding. The corners and joints are tricky! I get to mess up as much as I can here, hopefully sparing the rest of the house my mishaps. Youtube has been helpful too.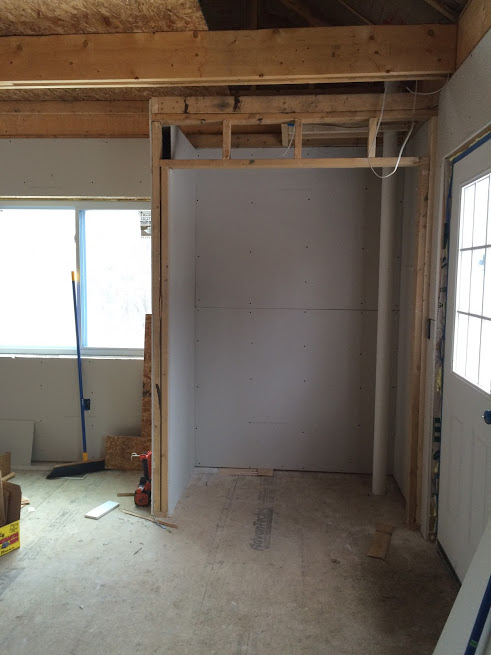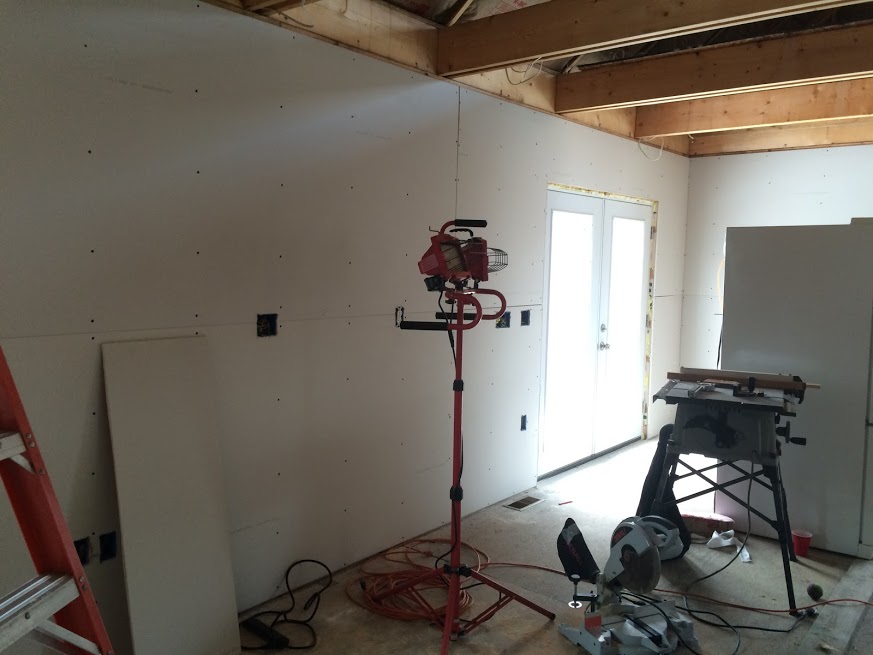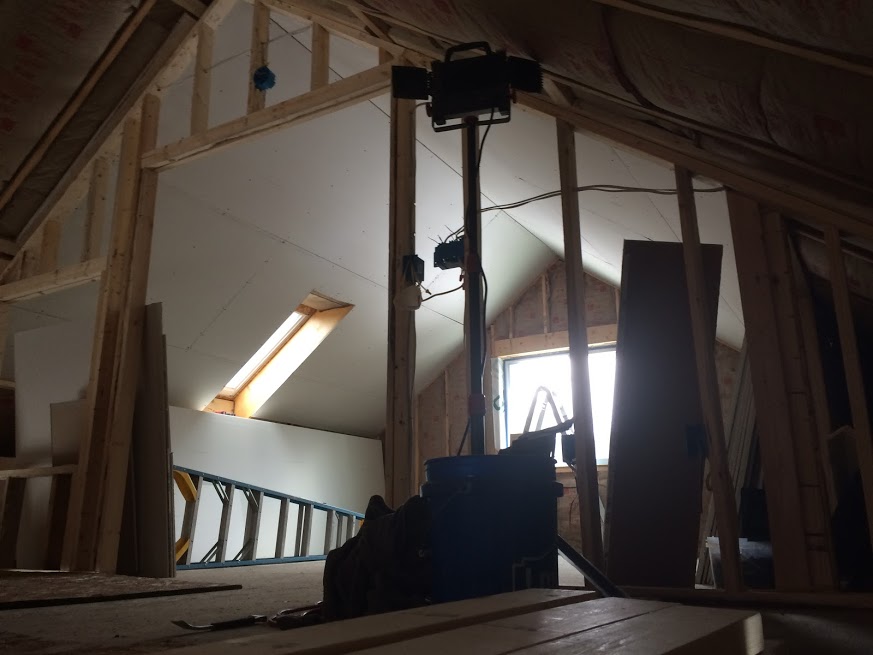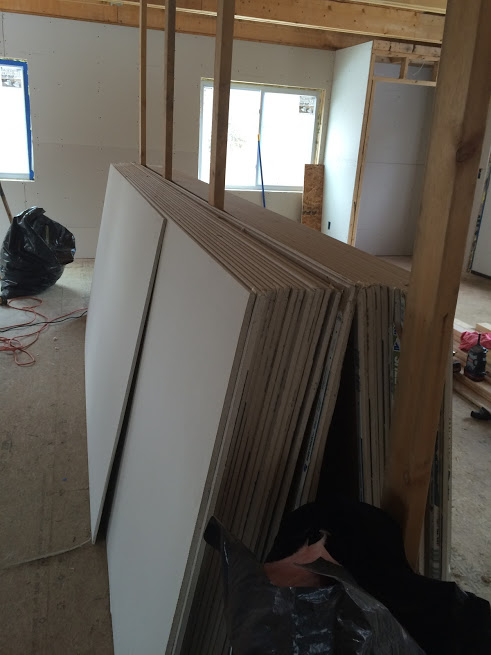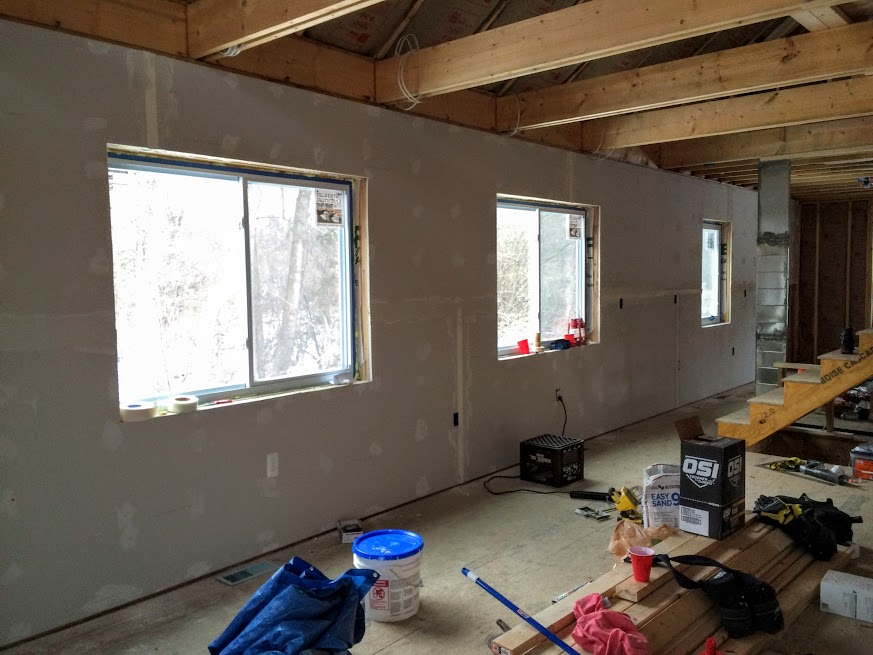 And ceilings!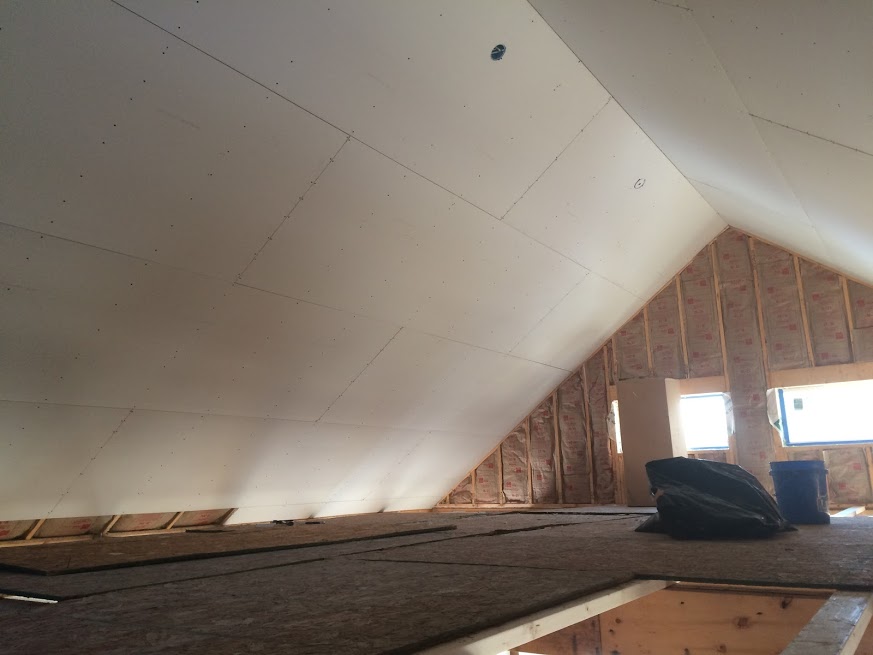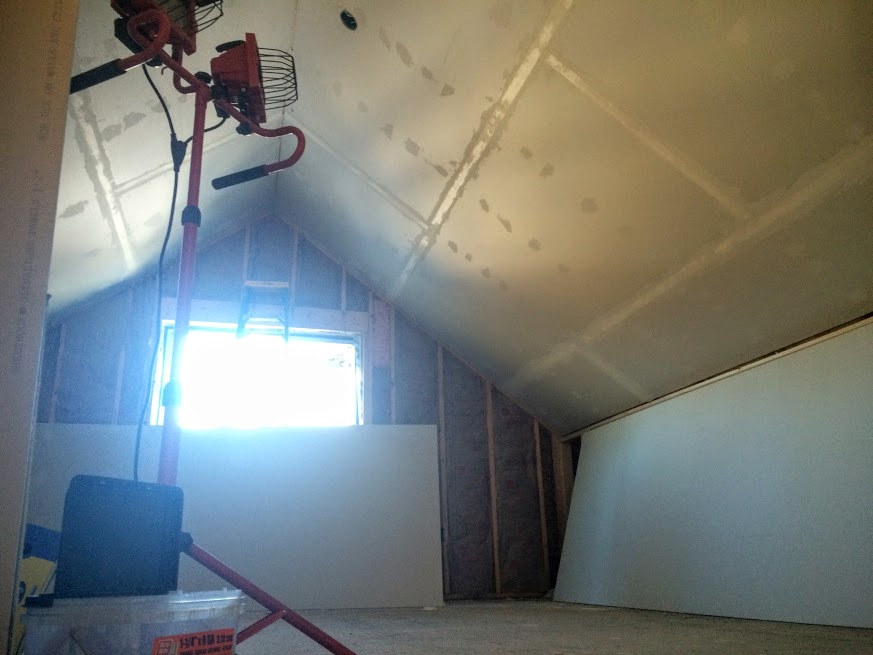 Here's Jeff hanging drywall on the bedroom walls. We can't just see right through the whole house anymore!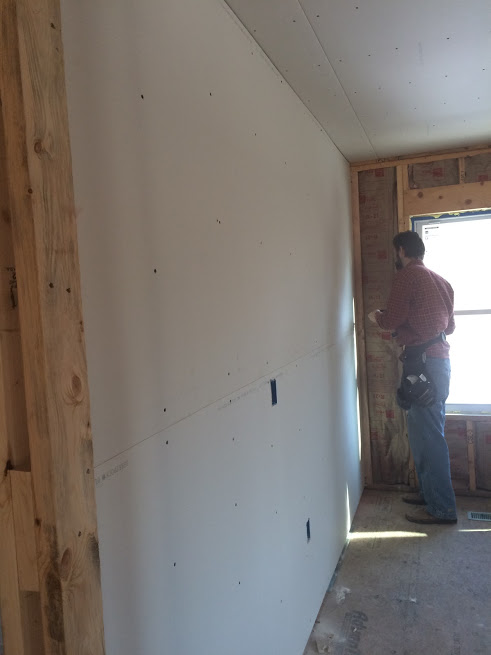 The kids haven't been able to hang out much there lately. It hasn't been very safe for them really. But the other morning it was fine and we were able to work. They sat and colored and it was so sweet to all be in the house together for a while. I wonder how much of this they'll remember. Probably a lot of it, my big kids!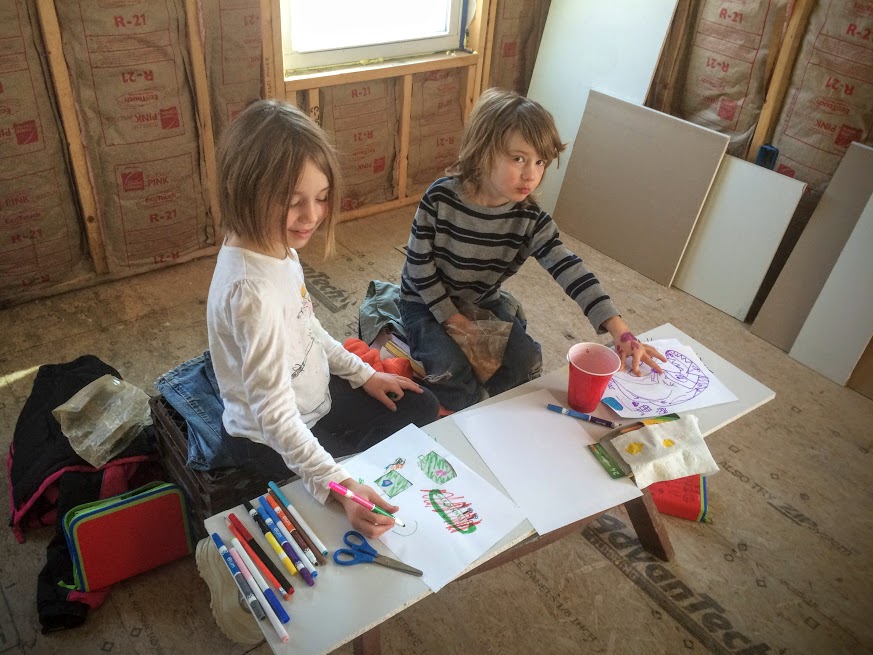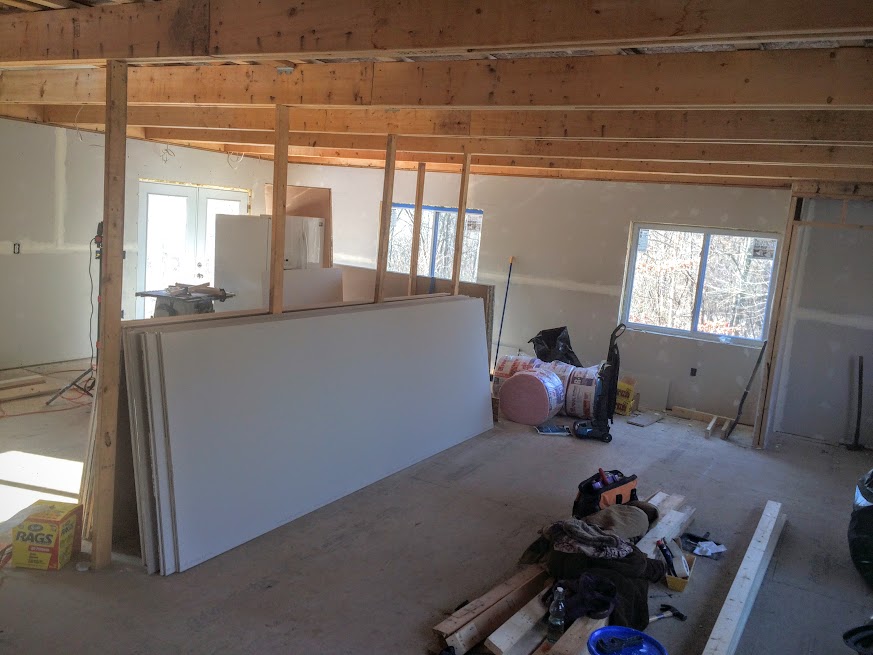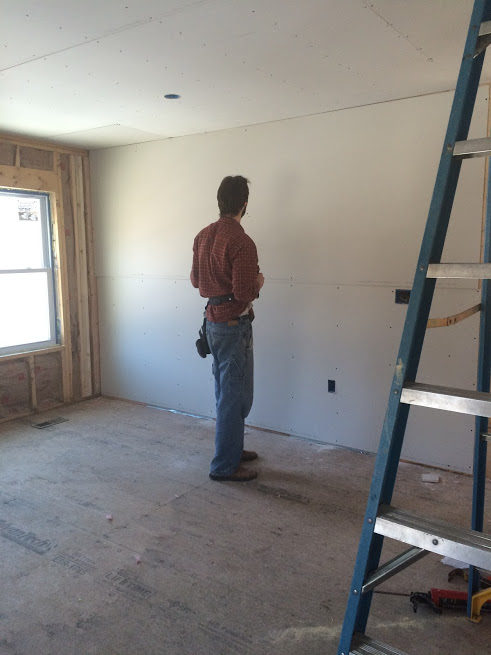 So that's where we are now. While I finish mudding and sanding the drywall, Jeff will finish the plumbing. Then we'll paint, then install the floors, then roughly finish the kitchen and bathroom. Jeff is taking one more week off work where we will really push again, and then plan is to move in! If they let us, that is. 🙂