Garden in early August
Posted On August 3, 2009
The garden is thriving. It's silly at this point to try to take a new picture, because it just changes so fast. The pictures were taken a week ago, right before we left to spend a week on Lake Huron with Jeff's family. Now there are tomatoes turning red and yellow, peppers taking shape and changing color, summer squash up to our ears, the flowers that I planted are blooming, and there's more every day.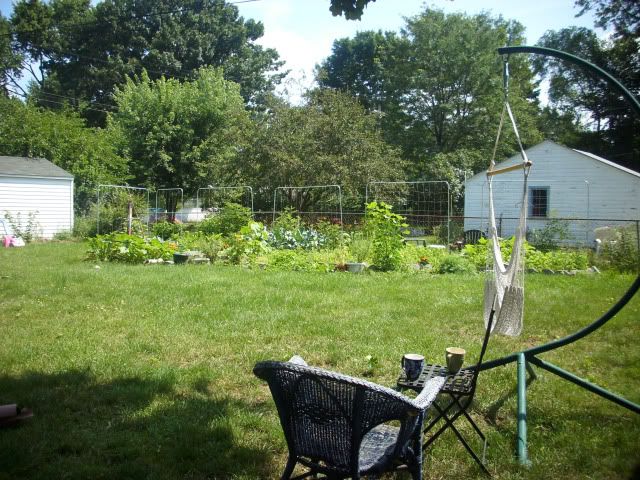 You can see the trellises we made- it cost us about $20 for all five of them. It's just after the square foot gardening model- and so far I'm pleased. It was easy to construct, easy to train the plants, and definitely a space saver. In the center there is our little teepee- training zucchini, while I researched and people seemed to say it would work, has been a bit of a wash. I can't really figure out how to train it without damaging the plant. I like the teepee, so no biggie, but I think zucchini may just end up being a plant that needs space. We'll see. I'll use the teepee next year for something that will actually climb it.

The fact that the summer has been cool and somewhat rainy really saved me this year. I planted late, but I didn't let that keep me from planting the early crops. We've had loads of salads, and only in the past week have the lettuces started to bolt. I lucked out!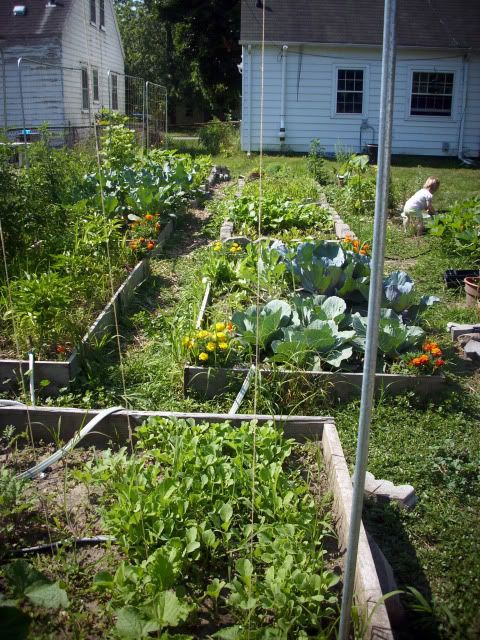 We only mulched about half of the walkways, so it's weedy and green all around the beds. I haven't minded it much though, and it's given us that bumper crop of purslane, which I so enjoy.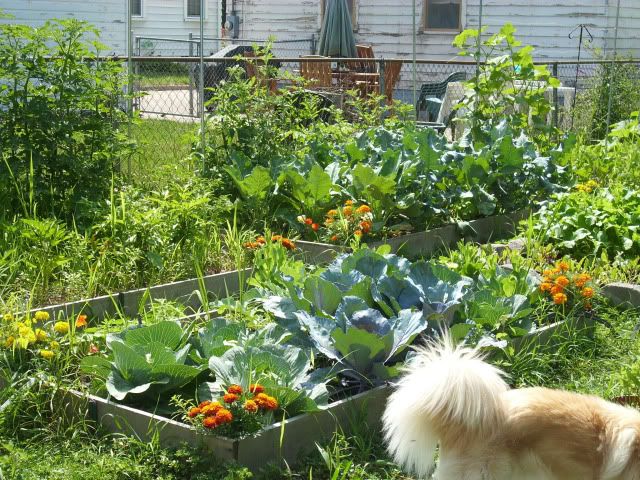 A harvest. The old owners had a rosebush which I've been enjoying.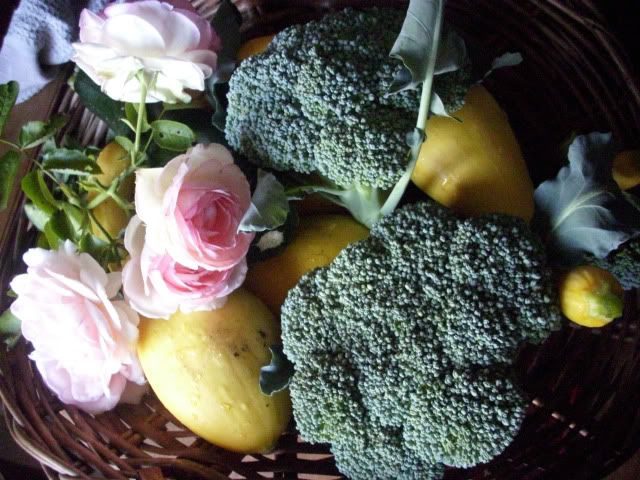 So yeah, I've been lax about updating just because I've had guests, and then trips out of town, and now we're looking at a lot of work for this month- updating the basement into a little apartment, finishing the bookshelf unit, repairing diapers and various other sewing projects, various other house projects, and always trying to see friends and catch up on reading. It's been a busy summer so far! I love it, and Jeff and I have quiet moments here and there to try to relax and catch our breath.
This vacation was kind of a god-send. We needed it. By the end of the week, though, we were homesick and anxious to get back. We don't need much escaping from this life of ours. The vacation gave me a lot of perspective, awakening me in some ways. I've been reading this book Endgame by Derrick Jensen (about the problem of civilization), and it's kind of rocking my world. I'll have more to say when I finish it. I'm sure it helped to hear the waves all day, feel the warm sand beneath my feet all day, and look up at a sky full of stars each night. So many stars.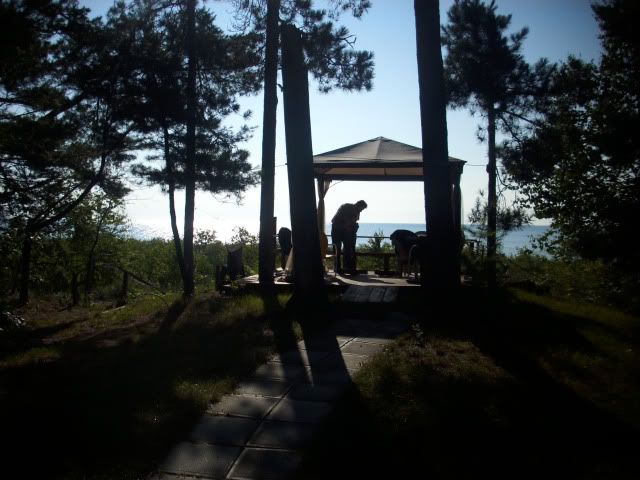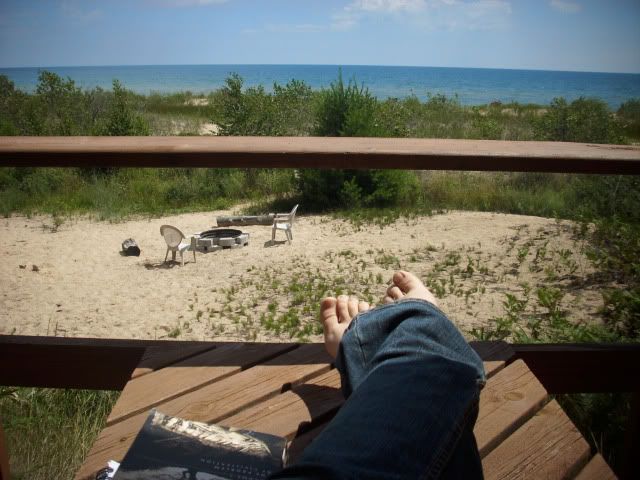 My girl. She's so big and beautiful and funny and talking up a storm. I. LOVE. HER. A. LOT.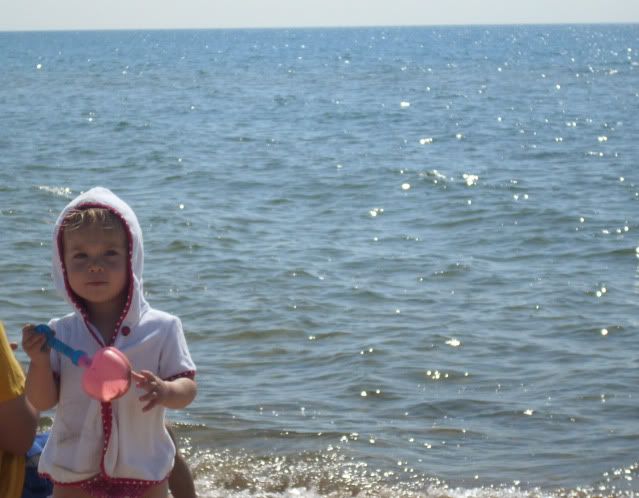 Quote of the day:
"For us to maintain our way of living, we must tell lies to each other and especially to ourselves. The lies are necessary because, without them, many deplorable acts would become impossibilities." (Derrick Jensen)