For my Vera.
Posted On February 20, 2009
Dear Vera,
A little more than a year ago I was resting a mug on my big belly and imagining what it would be like to be a mother, wondering who's life would be in my hands and how both of our lives would be molded and shaped by the other. This year has whizzed right past me. It's no secret that the process of labor and birth was life-altering for me. I can now relate almost everything to that process, and I really feel like it gave me a glimpse into the nature of the universe. It's magical in my mind- a gift of love and truth. I'm so glad we got to do that together. I opened up, and there you were, pushing your way into the world!
I studied your face, your tiny fingers and toes. I smelled the top of your head over and over. I felt an intense new connection to your father- amazed by what we had created together. We watched you for those first few weeks in awe of your new life. You started to grow into yourself, becoming the little person you were meant to be. We nursed and cuddled all the time. You started to kick and to smile. You learned to laugh, and roll over, and sit up, and crawl, and now you're already walking. It all happened so fast. Sometimes I'll look at an old picture of you and I'll see you- but it's like a different version of you. At every turn and milestone it's like you are who you were always supposed to be. I'm sure it will be that way for years to come- you just make sense to me. My dad used to tell me "You are the sum of all your parts." I understand what he meant now in a way that I never did before.
This past year has been a happy one for us both. You are a sweet and strong little girl, and you make me laugh all the time. I can already tell you have a great sense of humor. I get the feeling that you trust the world and are open to what life has for you. You are already teaching me so much! You help me to relax and be patient. You help me keep things simple when they feel complicated. You help me see all the ways in which I am weak and need to improve, but also all the ways that I am strong and I didn't know it. I'm excited for the person I'll become with you. Even more than that, I get to wake up every morning exploding in love- you give my life a richness that it never knew before you.
Happy first birthday, my precious daughter.
Your momma,
Grace
Vera over the past year:
10/11 weeks pregnant

One day old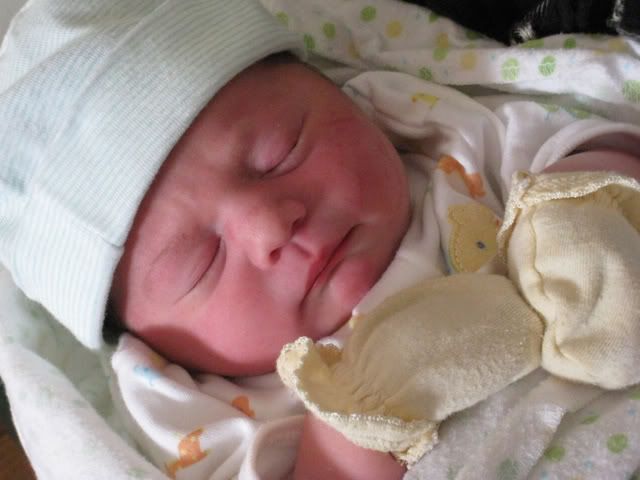 1 month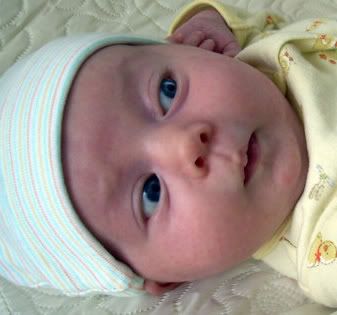 2 months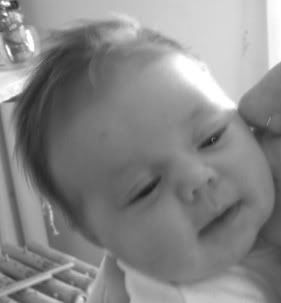 3 months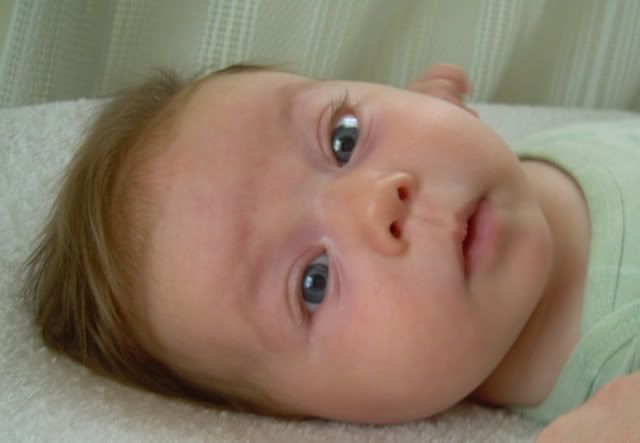 4 months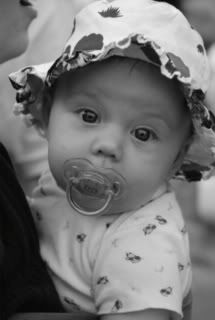 5 months (with my mom at the lake)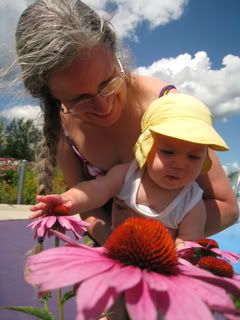 6 months: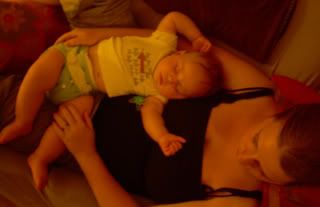 7 months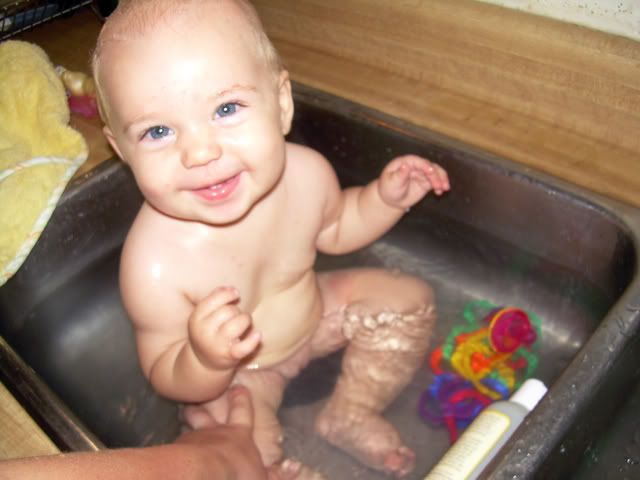 8 months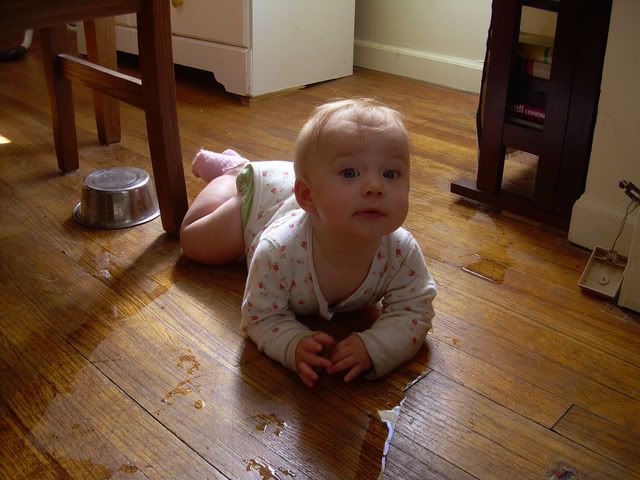 9 months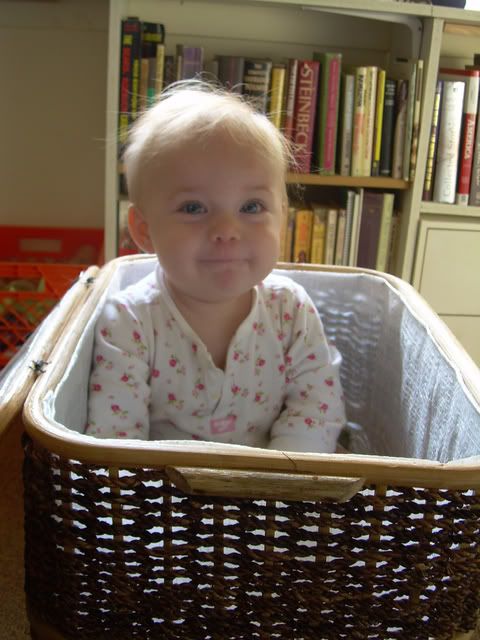 10 months (with cousin Tuula, 20 months)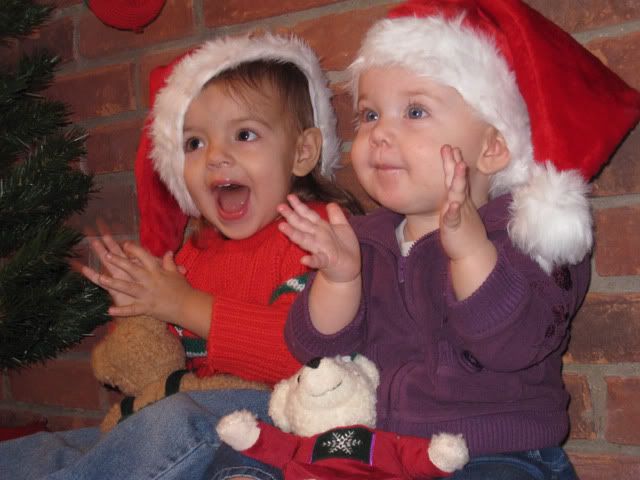 11 months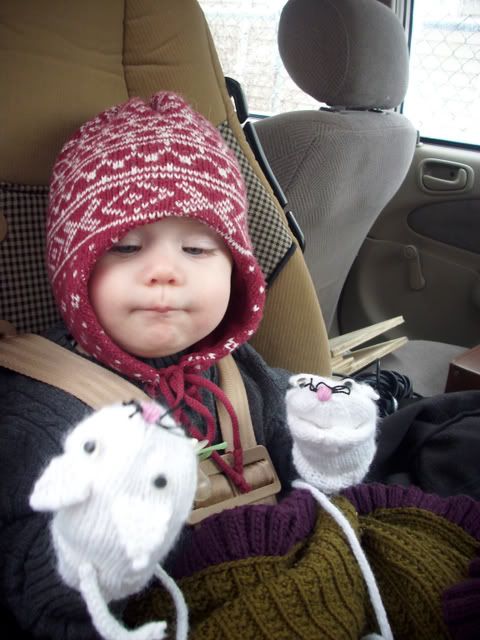 Her first birthday. 🙂