This morning I woke up about an hour and a half later than I planned. Jeff had shut the curtain, plus it was gray and rainy and dark. Whenever this happens I kind of jolt out of bed because I hate to keep all the animals waiting. It's not...
I had to check back to see when I'd harvested potatoes. It was August 31st, I think. Even before that we'd been digging them here and there, eating the new potatoes for a couple of months.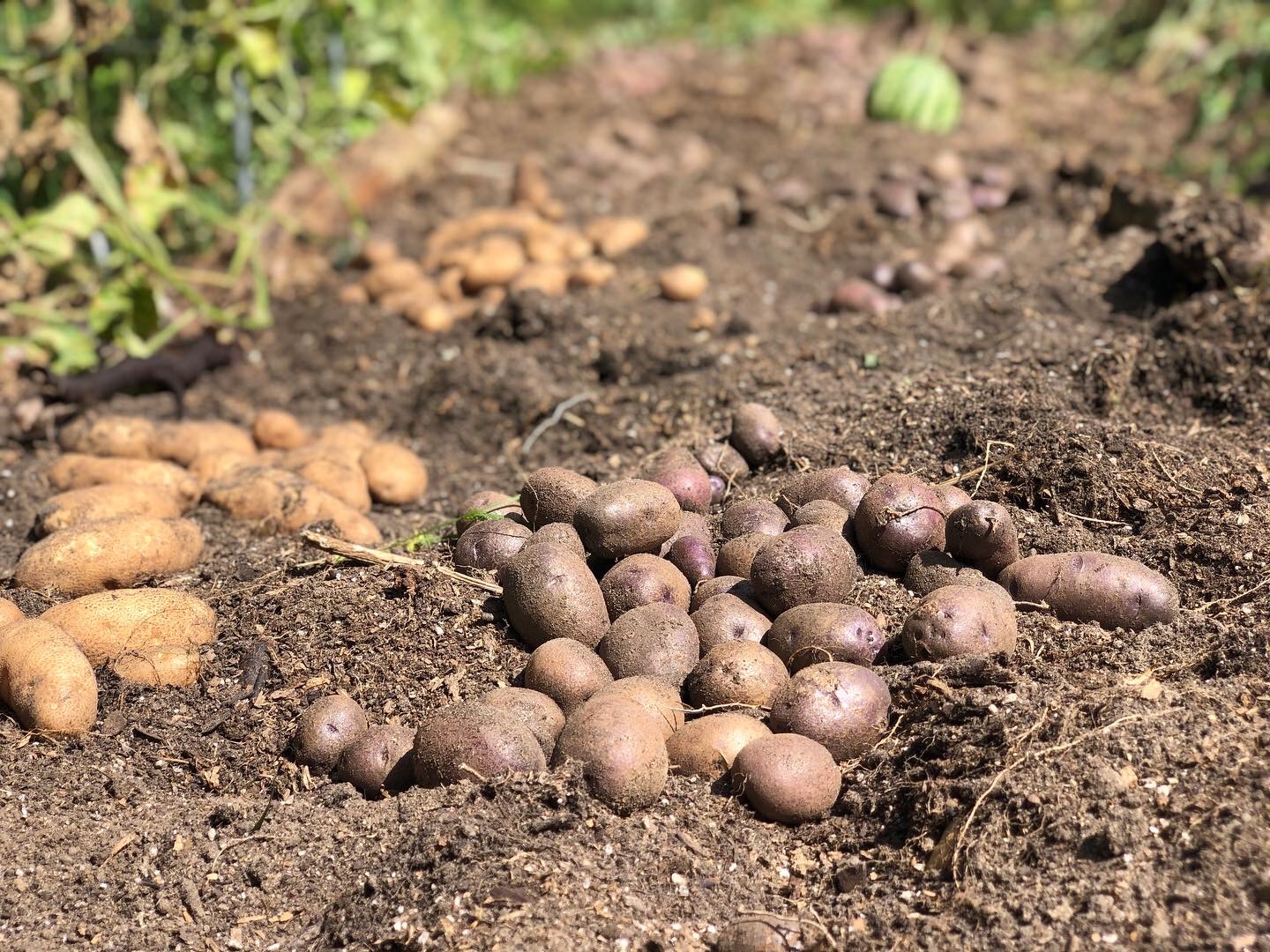 July 21, 2020
"What human wants to have that much consequence in the world?

A little local life… informed by the understanding that the ripples of your days are not for you to decide their meaning. They are for you to labor in the presence of the meaning of other people-...