It seems as though some of my pictures weren't cooperating for people in the last post, so in an effort to fix it I'm splitting the post into two parts to see if that makes a difference.
—
Anyway, down to the progress on the house! Jeff added the eaves and the fascia board, and then started on roof sheathing!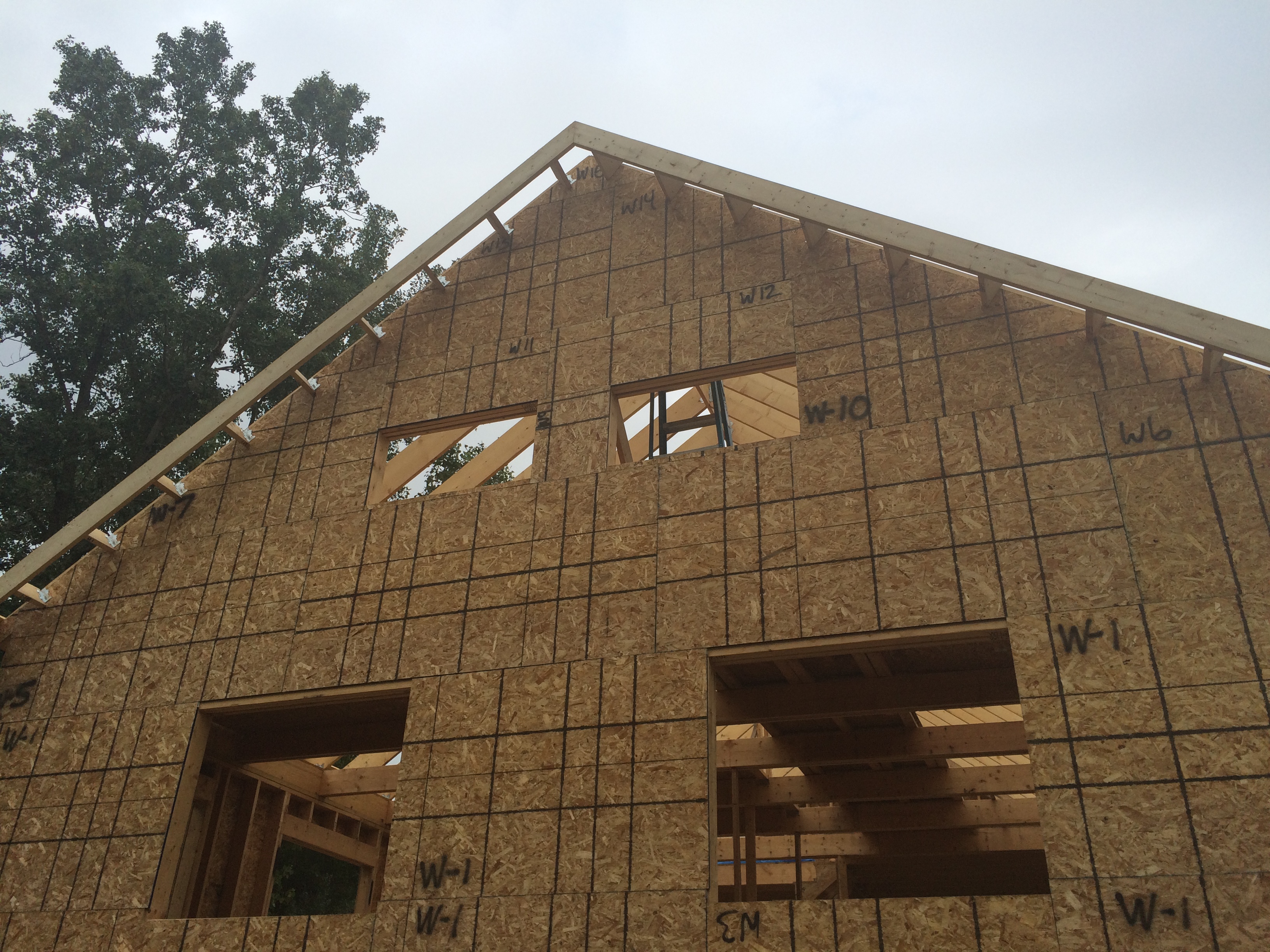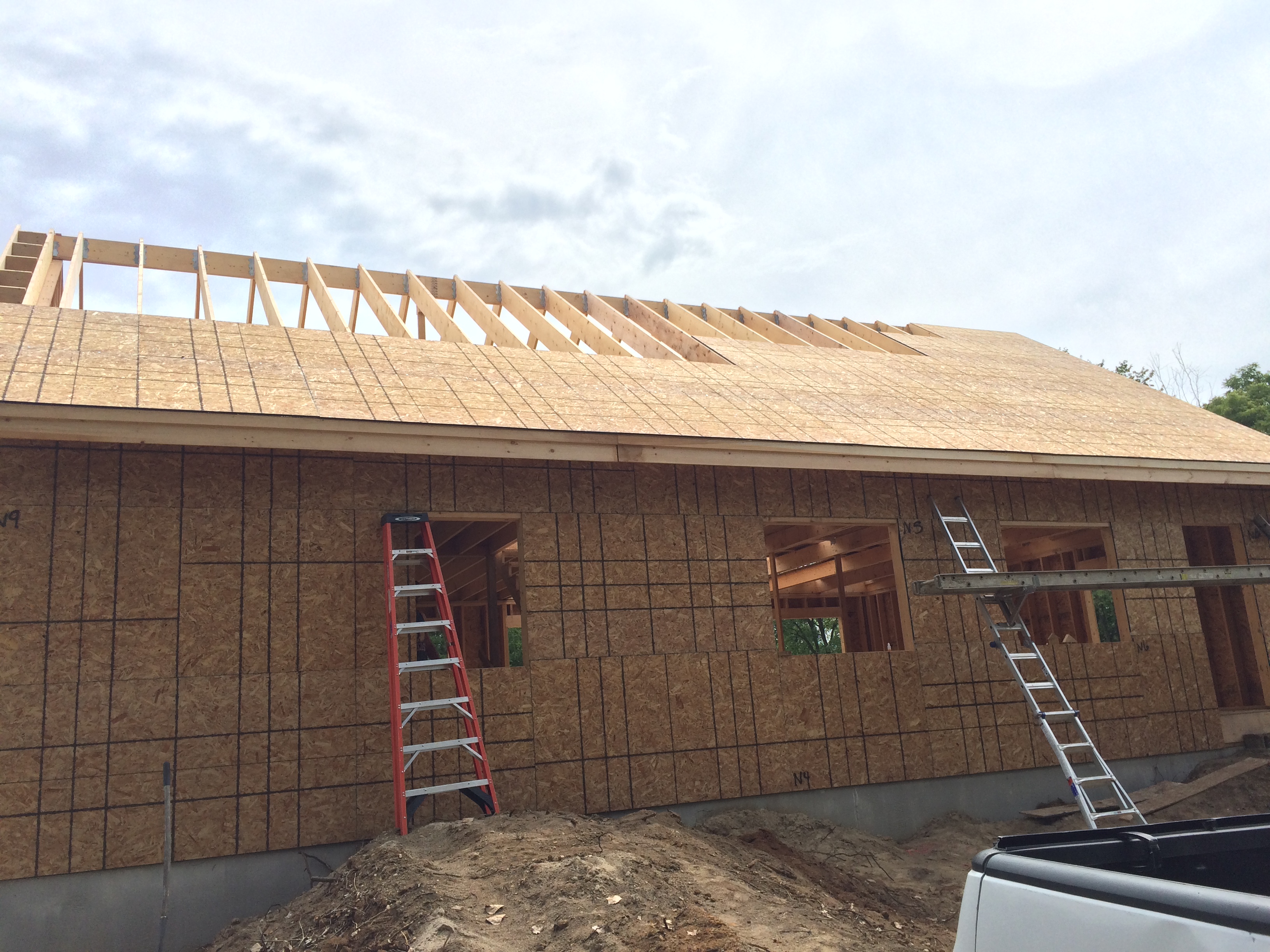 While Jeff worked on the roof sheathing, I worked on sealing the small gap between our slab and the exterior bricks lining the south side of the house. I'm liking getting some of these odd jobs now. Pretty soon I'll be finishing the concrete floor in the basement, collecting stuff for the bathrooms and kitchen and preparing them for installation, etc. It's good to be more involved now.… Continue Reading...